Chennai has been one of the top most investment destinations when it comes to real estate. The Chennai residential market registered a 21% year-on-year (YoY) growth in sales during the first half of 2022. Chennai residential market has been a balancing act between price and demand. While being a price-sensitive market, with broadly stable values, sales volumes were maintained in the last 24 months. Chennai real estate market is vast and wide-spread. Here we have suggested a few hot pockets for real estate in Chennai.
⦁ IT Corridor
The first phase of 20-km stretch from Madhya Kailash to Siruseri is now buzzing with activity. The influx of techies has boosted the prolific growth of housing and retail outlets along the corridors.
The World Trade Centre at Perungudi is an iconic location which has boosted the development in and around the area. The government has initiated the connectivity levels. The elevated metro line on OMR will run parallel to the proposed IT expressway. The phase 2 involves a total distance of 118.9 km and the corridor from Madhavaram to Siruseri SIPCOT involves a distance of 45.8 km. The deadline fixed for the completion of the project is 2025 and the total outlay is Rs 61,843 crore.
Land prices soared high and the existing ones are quoted at astronomical levels making it unviable for developers to undertake residential or commercial projects. The development on the IT corridor has pushed the land prices beyond to phase 2 of the corridor which starts from Siruseri and goes upto Mahabalipuram. Areas like Padur and Thaiyur are seeing the land prices moving north and the availability are also shrinking with residential and commercial development.
The 18-km stretch along the Kelambakkam-Vandalur Road and Chennai Outer Ring Road has a large number of plotted developments. Plots are available in several adjoining localities such as Kandigai, Mambakkam, Kolapakkam, Varadarajapuram, Nallambakkam and Melakottaiyur. Land prices are up but limited availability made the developers to shun layout projects on the highway. While layout projects could be seen off the highway, the upcoming bus stand at Kilambakkam has boosted the land values further on this highway.
The phase-2 corridor work is underway with the road widening in select areas beyond Padur. Among the major developments specific mention should be made about IIT Madras' expansion for research work in Thaiyur. A few developers were able to capitalise through land development projects.
Book a Villa Plot for INR 50 Lakhs in Padur, OMR.
The Tamil Nadu state government has allotted 160 acres for the Thaiyur research institute project estimated to cost Rs600-800 crore, and the compound wall for the project has been fully built. The development work has already begun. The facility is expected to house 10-15 research centres. The CSR activities have convinced large corporates like Saint-Gobain to fund the project.
Among other developments specific mention should be made about housing development, warehousing complex for the state civil supplies corporation, All India fire institute, international stadium, etc.
The plots at the highway are selling at Rs 3,000 – Rs 3,500 per sqft in Thaiyur. Prices range from Rs 1280 to Rs 2,200 per sqft off the highway. Prices rose from Rs 1100 per sqft in 2015 to Rs 1,740 per sqft in 2019, notching up 58 per cent return on investment in a span of four years.
Layout projects are coming up in areas like Tiruporur and beyond. Land prices in areas like Siruthavur is up by 50-75 per cent over a two year period. Developed industrial plots are available in OneHub developed by Ascendas.
⦁ East Coast Corridor
The east coast corridor is termed as entertainment corridor as it provides a conducive climate and neighbourhood for those looking for niche homes and sea views. The road widening work is in progress.
The restricted CRZ regulations have pushed the land values and made projects unviable for restricted FSI eligibility to developers. This is one reason for the limited number of projected on the corridor. Star hotels have Sheraton and Taj have changed the skyline of the corridor and drove holiday seekers during the week end. PM Modi and Chinese President Xi Jinping met in 2019 in Mahabalipuram and the recent Chess Olympiad in Poonjeri have given a new boost to the development in and around the area.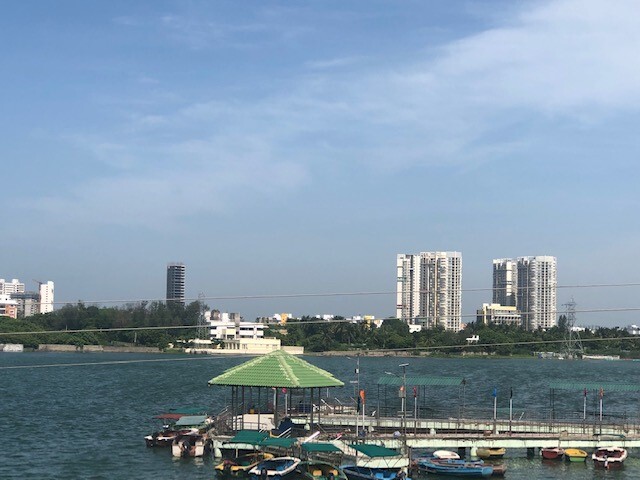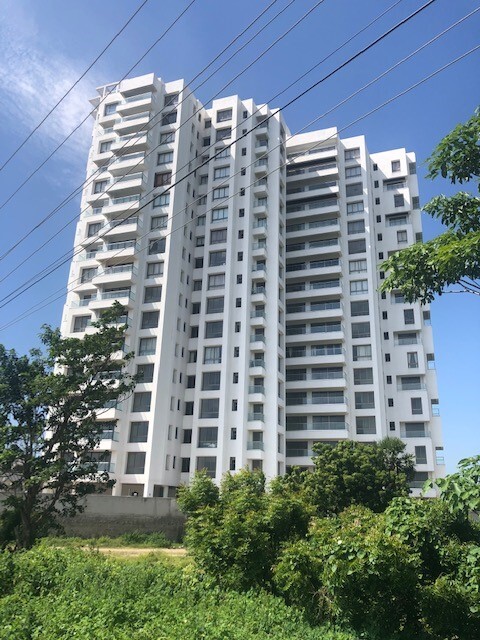 A number of retail outlets are dotting the skyline from Tiruvanmiyur through Akkarai and other areas. High-rises beyond the location provide a scenic view for the occupiers and made tranquility as an integral part of the daily lives. Moreover, the perpendicular connectivity between IT corridor and ECR have made techies to look for homes in idyllic condition on the ECR corridor.
A few budget villa projects developed en route in places like Nemeli and beyond drew encouraging response from homebuyers. Moreover, the surge in demand for housing on IT corridor and the limited opportunity for development due to soaring land values will have a spillover effect on ECR corridor. There is a possibility of more housing development in the years ahead and the influx of techies shifting to the corridor. This is because of WFH option which continues to remain in practice and the hybrid model is spoken about in the changing office market scenario.
⦁ GST Corridor
The Grand Southern Trunk road is home to a number of SEZs, private industrial park Mahindra World City and Ford plant to mention a major few. The proposed bus terminus for south bound passengers in Guduvancheri is expected to ease the congestion.
The government has earmarked 222 acres of land in Kadambur village for developing a new residential township. It will be developed as a self-supporting residential township with all infrastructure facilities. The township is being promoted to cater to the housing needs of people in and around Maraimalai Nagar.
Among the significant projects that will change the skyline of the corridor include Vaccine Park in Chengalpattu on an area of 100 acres in Chengalpattu, which is considered as national importance. The Medi Park involving an investment of Rs 594 crore is coming up on a land area of 330 acre.
The Kilambakkam bus terminal is getting ready. The project involves a capital outlay of Rs 375 crore and the government has already given administrative sanction for the project. Initiated to ease the traffic congestion into the city from south bound buses, it is expected to considerably decongest city traffic and enable smooth movement of people to various areas of the city.
Out of 89 acres of land for the project, 44 acres have already been acquired. The government does not envisage any problem in acquiring the balance land required for the completion of the project. The project involves construction of 11 platforms, 270 car parking and 3,500 two-wheeler parking slots. Other ancillary facilities would be provided.
When completed, the project is expected to generate both direct and indirect employment to over 1 lakh people. Besides augmenting other projects in the vicinity, it is said that the bus terminus will also help the Minjur-Vandaluru ORR and accelerate other growth corridors.
Chengalpattu town, which forms part of Chengalpattu district, has the potential to be developed into an urban growth centre with improved physical, social, and economic infrastructure, reports New Indian Express. This also comes in the wake of the proposed expansion of Chennai Metropolitan Area boundary encompassing a major portion of Chengalpattu, which would spur population growth and economic activities.
The new town development plan of Chengalpattu is proposed to encompass around 48 villages around the central core of Chengalpattu town, bounded by Palar river to the west, GST Road and Mahindra City to the north, several non-contiguous hillocks to the east, and a new administrative headquarters to the south.
This will provide a comprehensive approach to redevelop the existing haphazard developments within the town centre, tap into the potential of upcoming residential, commercial, and industrial, and institutional activities along the GST corridor, Chengalpattu-Thiruporur corridor, and Chengalpattu-Walajabad corridor, reports New Indian Express.
Land prices are already up by 50-100 per cent on Guduvanchery-Tiruporur highway with plotted development projects under various stages of development.
⦁ Oragadam Industrial Corridor
Chennai's largest auto cluster in Oragadam is located on the south west Chennai. Oragadam is the base for 30% of India's automobile industry . It is where 22 of the Fortune 500 companies have their manufacturing operations.
Oragadam is less than 50 km from the Chennai CBD areas. On the infrastructure front, the State Highway 57 is connecting GST (NH45) and NH4 along Oragadam belt with a distance of 20 kms. An estimated 45,000 blue collared employees are working in and around Oragadam.
Auto Nagar is under development in Appur.  The rail auto hub set up at Wallajabad provides an additional connectivity for the car manufacturers to transport finished cars to various locations.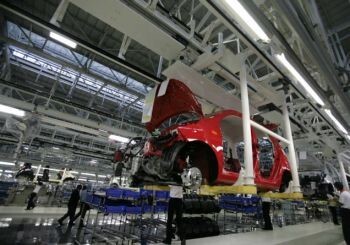 The peripheral ring road will link Mahabalipuram at the Poonjeri Junction to the Ennore Port via Oragadam. Six laning of road widening will have a major impact on plotted real estate in Oragdam. Though not significant number of projects has come up, lack of infrastructure in the vicinity is one of the factors for the slow development of land development projects.
In Padappai, prices rose from Rs 600 per sqft to Rs 1,800 – 2,000 per sqft for land development projects. Leading developers are quoting at Rs 2,500 and above per sqft in gated community development projects in Oragadam. A number of layouts are still in the stages of implementation.
⦁ Sriperumbudur Industrial Corridor
Located 40 kilometers southwest of the capital city of Chennai on the National Highway 4, Sriperumbudur is within the Chennai Metropolitan Area.
About 35 Fortune 500 companies have made substantial investments in Irungattukottai-Sriperumpudur-Oragadam Corridor. Over 2 lakh employees are working across the corridor in auto, electronic hardware and automobile ancillary industries. The Sriperumbudur-Trivellore submarket has seen large land purchases by prominent developers looking to build industrial parks.
According to industry sources, land development projects involving over 500 acres in and around Sriperumbudur have already been sold as developed plots over the years including unapproved plots.
Even as Bengaluru and Hyderabad remain largely dependent on the IT-ITeS sector, Chennai's economy is multi-faceted deriving impetus and demand from diverse sectors such as manufacturing, auto, and BFSI sectors. Moreover, the city has also emerged as an electronic hardware hub with more than 20 electronic hardware technology parks located in Sriperumbudur, Oragadam and Mahindra World City. Chennai's future growth is likely to be augmented by other sectors such as aerospace with a massive aerospace park spanning 250 acres coming up at Sriperumbudur.
The Chennai Aerospace Park has all necessary clearances in place and will commence land development shortly. The park has attracted an investment of close to ₹1,300 crore from 14 companies, with 19 more expressing interest, according to government sources. The TIDCO will develop the park on 260 acres at Sriperumbudur, which can be increased to 600 acres later. Besides an aerospace Maintenance Repair and Operations (MRO) complex will come up near the airport, with TIDCO as joint venture partner.
According to Anarock survey, Sriperumbudur is also an affordable housing hub. Sriperumbudur saw total new supply of nearly 1,200 residential units between 2014 to 2019 with at least 65% share in the affordable segment priced <Rs 40 lakh budget and remaining 35% in the mid segment priced between Rs 40 lakh to Rs 80 lakh. Interestingly, out of the total units launched (1,200 units), a whopping 83% is already ready-to-move-in. The average property prices as on 2019-end was Rs 3,180 per sq. ft. New projects have to factor in the hike in input cost and labour charges.
Land prices per sqft soared by 300 per cent in areas near Rajiv Gandhi memorial in Sriperumbudur. Though not much appreciation has been seen in other areas, the announcement of second international airport at Parandhur has already triggered a wave of price hike for lands in the vicinity.
The site is 70 km away from the existing airport but it was chosen due to its proximity to 262-km six-lane Bengaluru-Chennai expressway, according to official sources.
While the ongoing metro connectivity is likely to be extended to Sriperumbudur, it will be further extended to Parandur. The project is likely to take 10 years for full fledged operation.
The new airport will be capable of handling 10 crore passengers with comprehensive plans to build two runways, terminal buildings, taxiways, Apron, cargo handling centre, and aircraft maintenance facilities.
While final estimate for the establishment of the Greenfield airport will only be known after a detailed study on the cost implications, it has been currently estimated to cost Rs 20,000 to build the Greenfield international airport at Parandur. The state government will soon forward the recommendations to the central government for site clearance. Once in-principle clearance of the site has been obtained, the state government will swing into action to make arrangements for the acquisition of the requisite land. Subsequently, the central government's in-principle approval and permission to operate the airport will be sought to take it forward.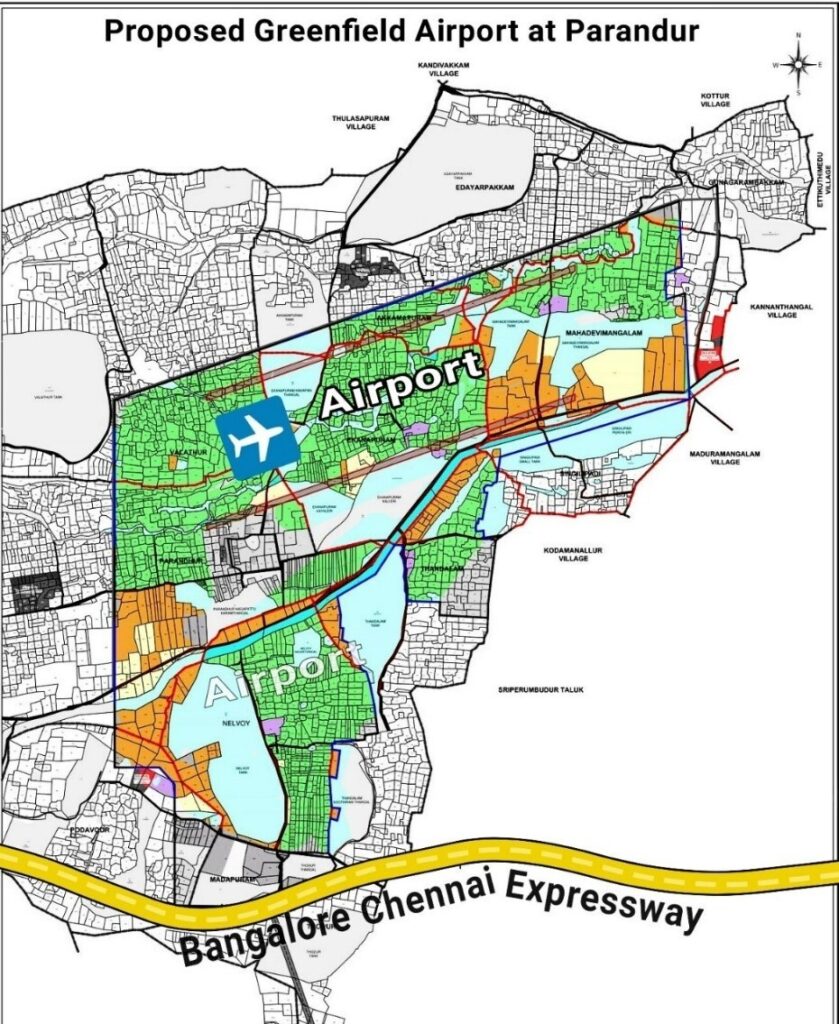 The Bengaluru-Chennai expressway work has already begun (see photo) near Sunguvarchathiram, which is the first stopover. The main aim of the corridor is to boost commerce and trade between cities across south India and remove all infrastructural bottlenecks between them, according to Anarock survey. The project cost is expected to be Rs 20,000 crore including land acquisition and construction cost. The proposed project expressway is a new alignment which will connect Bengaluru and Chennai. The revised alignment has been approved by the respective state governments. The final length of the expressway alignment comes to 262 km with a design speed of 120 mph. The total travel time between the two cities would be considerably reduced along the new expressway.
Land development projects range in size from 600 sqft (30×20), 1200 sqft (40×30) and 2400 sqft (60×40) and the price varies from Rs 800 to Rs 1,000 per sqft depending on the location, developer, specification and amenities offered in the project. In areas like Sunguvarchathiram, where Chennai-Bengaluru corridor abuts, plot prices vary from Rs 800 to Rs 1,200 per sqft.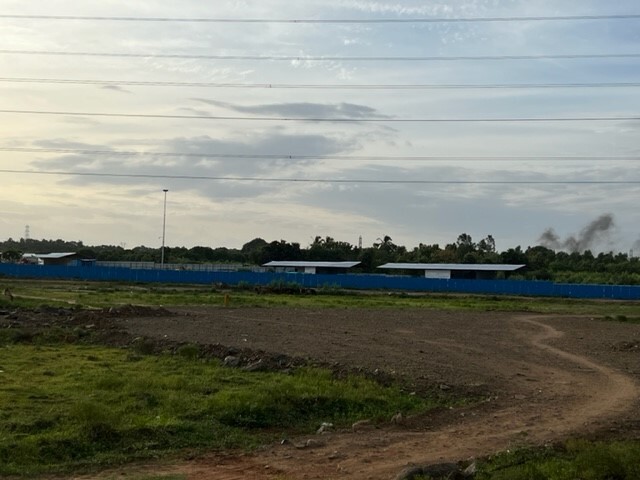 In Kancheepuram, also known as the 'City of thousand temples', the municipal area and 17 villages along the Chennai-Bengaluru NH have been selected to ensure planned development.
Currently, Kancheepuram is developing in a haphazard manner, resulting in higher growth of commercial establishments and traffic congestion in the core area. It is learnt that CMDA was preparing a detailed development plan focussed on heritage and redevelopment, reports New Indian Express.
Thirumazhisai satellite township is vying to get Rs 1,000 crore funding from the Union government under the 15the Finance Commission (2021-22 to 2025-26), which emphasises on the rejuvenation of old cities and setting up new ones. The finance commission had earmarked Rs 8,000 crore for a performance-based challenge fund for incubation of eight new cities.
Anshuman Magazine, Chairman & CEO – India, South-East Asia, Middle East & Africa, CBRE, said Thirumazhisai was a prominent locality to be developed into a self-sustained new town. Sources said rules for the new town development plans for Chennai Metropolitan Area Rules 2022 has been drafted and sent to TN government for approval. It is learnt CMDA was looking for consultants to prepare a master plan.
⦁ North Chennai
Once shunned by the developer community due to agglomeration of industries and lack of infrastructure, North Chennai is driving both residential and commercial development today. Proximity to thriving Marwari business community, improved connectivity levels and infrastructure development have all made commuting to the prime city areas much easier and hassle free. Unlike South Chennai where the land prices are inching high, land prices are relatively competitive and availability are other driving factors towards North Chennai. Moreover, port and logistics and warehousing development have transformed the region and paved the way for industrial, residential and commercial development.
Yet another factor is the established industrial area, Sri City, which is 30 km from the outer ring road that has opened up vast employment opportunities for both skilled and unskilled workforce in Chennai.
A number of leading corporates have announced mega projects which will transform the skyline of the area in the coming years. Ponneri is one of the three smart cities on the Chennai-Bengaluru industrial corridor. The Rs925-crore industrial park being setup by Japanese major Sumitomo in association with Mahindra group is a significant development. Phase 1 involves development of 107 hectares of land which will house 20-30 tenant companies. Ascendas has purchased 80 acres near Periapalayam for logistics development.
Book a Villa for INR 55 Lakhs in Mogappair West, Chennai.
Consider taking professional assistance from Trusted Real Estate Companies in Chennai. Property Developers like Propshell have excellent properties in hot destinations. They have villa plots for sale in Padur OMR, Villa Flats for Sale in Mogappair, Plots in Arakkonam, Farm House For sale in Kodaikanal etc. Visit their website for other real estate properties for sale in Chennai.